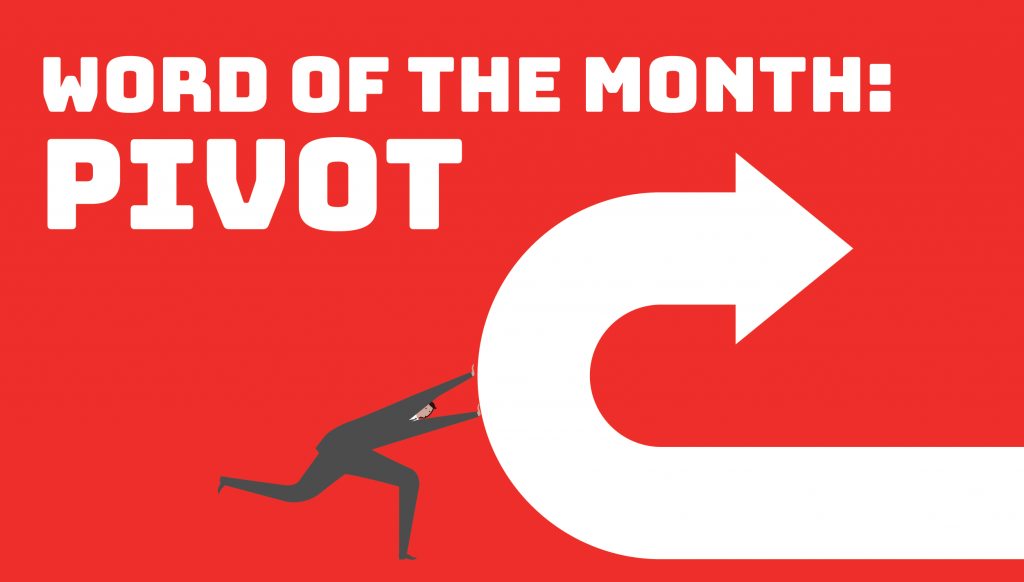 Amidst the talk of the economy and markets, there is some creative problem solving happening that shouldn't go unnoticed. Our new favorite word, or really the word that keeps forcing its way into every aspect of our projects, is pivot. While our agency went head-on into the eye of the storm these past few months, we found, like many of our partners, some of the adversity we faced led to groundbreaking concepts, out of the box campaigns, and new tactics to connect with consumers. Plainly, all the hard work and pivots led to awesome ideas that we want to share with you!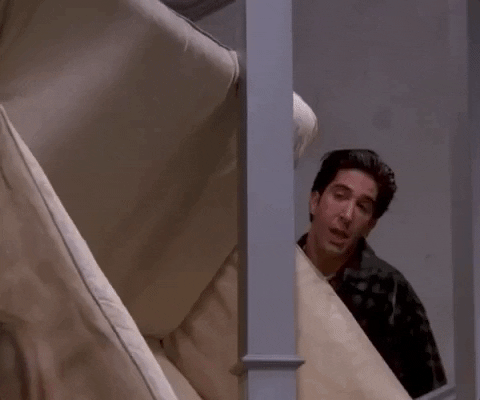 This month, we presented some of our adapted campaigns with professionals in the Texas Festivals and Events Association (TFEA) to offer support to those impacted in the event industry. Several of our clients and partners rely on us to execute promotional events or to create a full-fledged campaign for their upcoming event. Recently, we had the opportunity to partner with Samsung on their release of the Samsung Galaxy S20 Ultra 5G phone. This partnership included an influencer campaign for market-specific engagement as well as in-store promotional events where consumers could meet the influencers in-person, receive a product-centered "selfie-workshop," and live demos.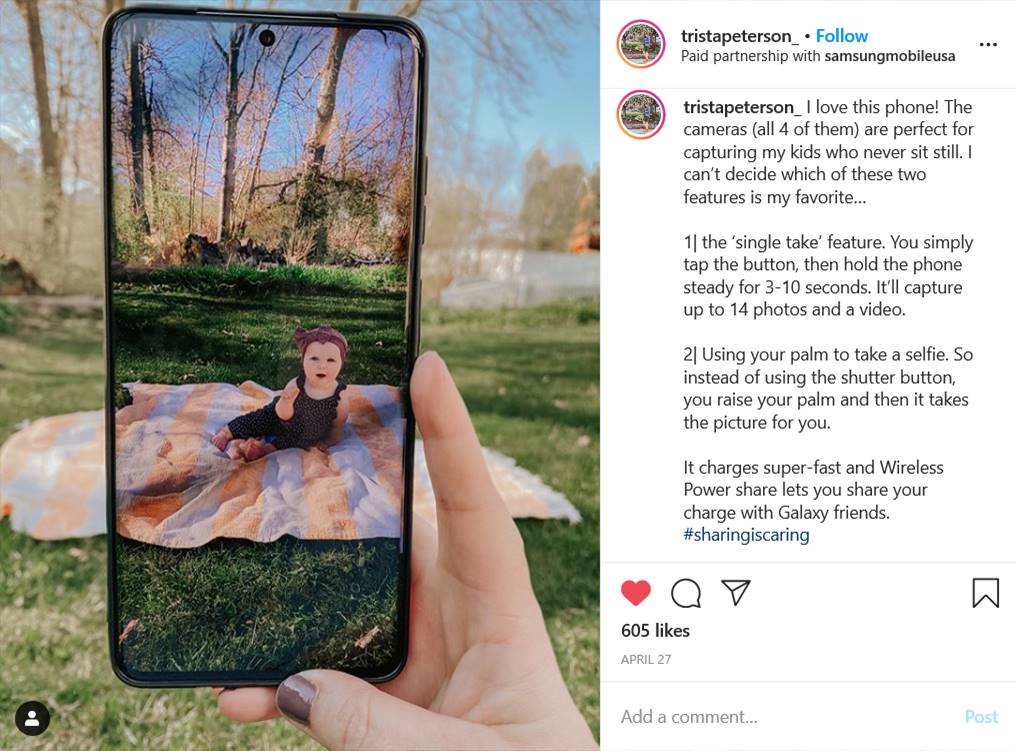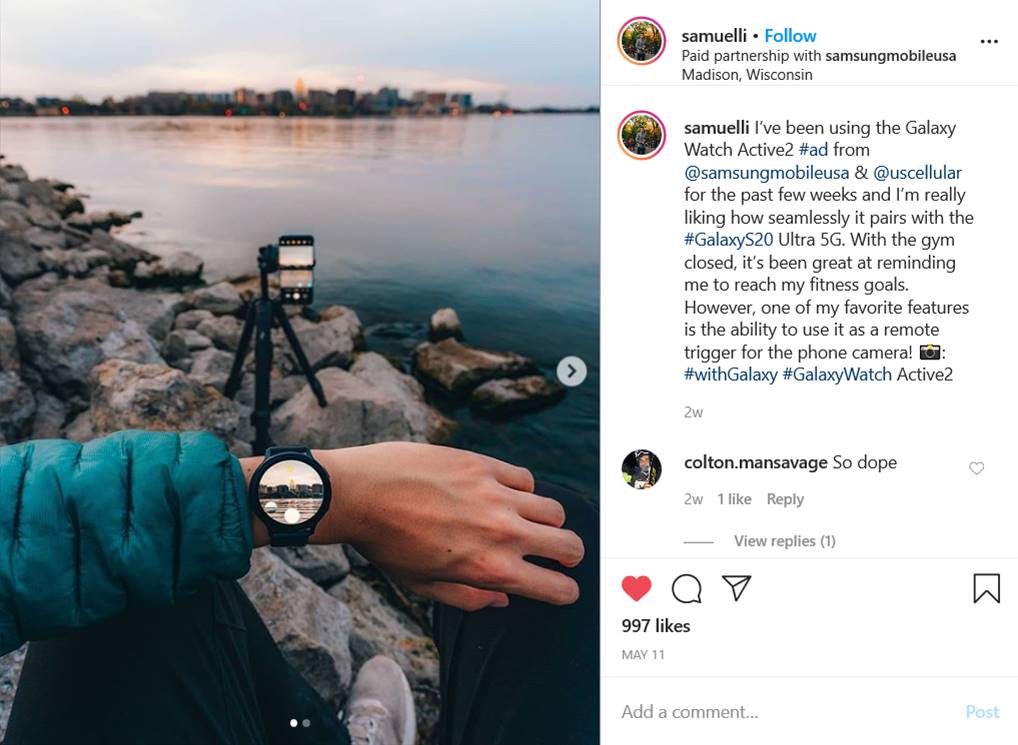 Once the situation across the country worsened, it was clear that the in-store activation plan would pose a great risk to the influencers, shoppers, and the TBS on-site team. Like many others whose events have been impacted, our focus shifted to salvaging the experience in-person events provide consumers. We needed to pivot our campaign to fulfill the client's needs while allowing consumers to experience the product virtually. Our solution was to strategically re-allocate the in-store activation budget to the influencer campaign and lean into the engaging experience that social media provides consumers. The influencer content focused on detailed product demos and features of the phone's compatible accessories. Extending the life of the campaign using social ads provided additional touch points with the target audience digitally while offering a consumer's perspective.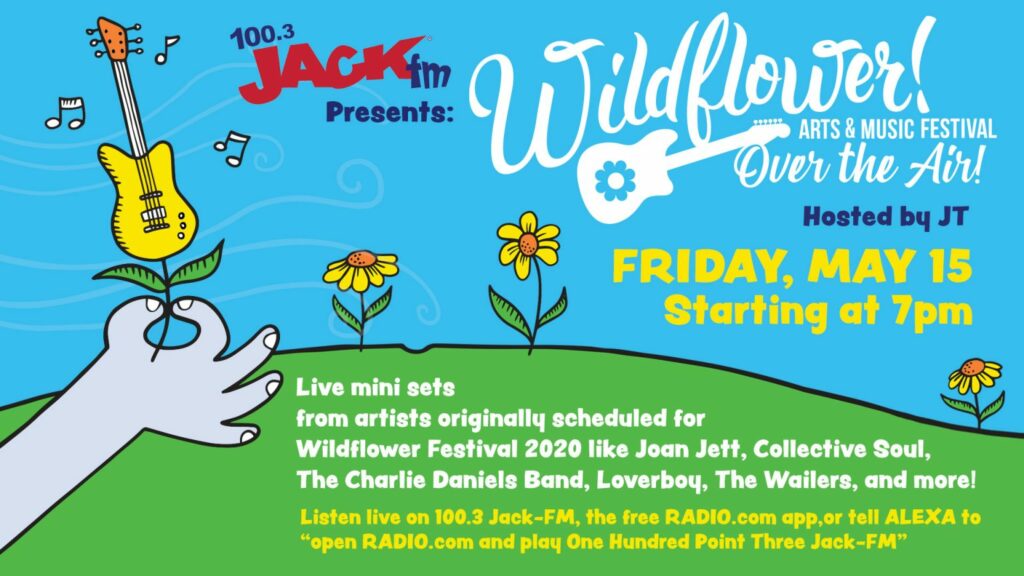 In-store activations can deliver crucial hands on experiences, but large festivals or cultural events can be more involved for the target audience and thus are harder to replicate. Our partnership with the City of Richardson, Texas has allowed us to promote Wildflower! Arts & Music Festival as the incredible cultural experience that it is. When the pandemic prevented the city from holding the music–centric event this year, we made it our goal to ensure North Texas remains part of the lively tradition virtually.
Event organizers rely on support from sponsors, and now everyone in the event industry is worried about maintaining those relationships with events being cancelled. As we were putting together a virtual festival experience, leveraging the support of our radio partners who would have been the event's stage sponsors, is what truly allowed the event to continue its impact on the community. Wildflower! Arts & Music Festival Over the Air provided listeners with two hours of the live concert experience and encouraging messages from Paul Voelker, mayor of Richardson. The radio broadcast was hosted by JT on Jack FM and even made some noise for radio at the national level.
With events of all kinds being cancelled or postponed, the staff who work those events are also losing opportunities. A large part of The Barber Shop's promotions includes working with our amazing brand ambassadors in markets across the nation, but their roles have changed drastically in the wake of COVID-19. Our promotions team still relies on our brand ambassadors, but now our partners have different needs given the circumstance. Before COIVD-19, TBS brand ambassadors were the face of many brands at events, stores, and even airports. When the outbreak was escalating, our airport partners were greatly impacted and needed to re-build trust with their consumers. Our multi-lingual concierge ambassadors went from handing out airport maps to providing crucial safety updates for travelers.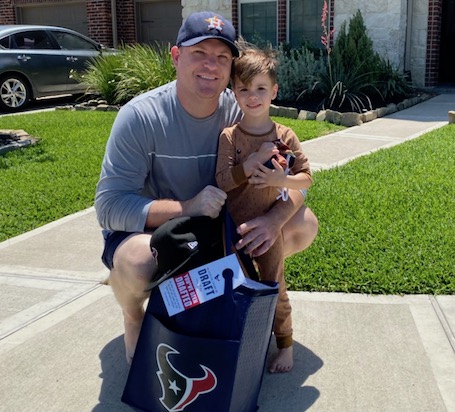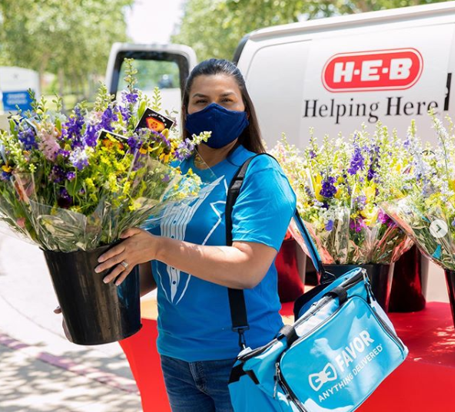 Favor Delivery has also adapted their partnership with TBS after many of their promotional activations were cancelled. Rather than representing Favor at sporting events, festivals, and other consumer facing activities, the TBS promotional team led city-wide deliveries in Houston, Waco, Dallas, and more to bring the Favor experience directly to Texas heroes. With Favor, consumers can get anything from groceries to pet supplies and even alcohol delivered. Our work with the HEB delivery service consistently aims to drive brand recognition in a competitive category and demonstrate the unique capabilities Favor offers to communities, especially in this time of uncertainty.
In partnership with the Houston Texans, our brand ambassadors delivered over 200 draft-day packages on behalf of Favor. For Nurses Day, Favor and HEB organized floral deliveries to several hospitals throughout Texas with TBS brand ambassadors there to represent Favor. The Dallas Fuel is a professional Overwatch team that competes in live league events right here in Dallas. While the electric quality of their in-person events has been moved to the virtual space, the competitive drive of the Dallas Fuel is going strong on social, which means our brand ambassadors' deliveries to members of the gamer team produced great social content for Favor. These large-scale deliveries explored new ways for Favor to engage with key audiences and establish a more personalized connection between the brand and consumers.
Having a strong network of partners to rely on and to support with our own resources has enabled us to do some incredible work despite the challenge we all face. When she walked TFEA professionals through the marketing gymnastics TBS performed recently, Amy Hall, President of The Barber Shop, emphasized the importance of reaching out to sponsors, partners, staff, event venues, and anyone else who may need help or be able to help. Regardless how this new normal has gripped us, the best thing we can do to make it to the other side of this ordeal is to lean on and support each other.