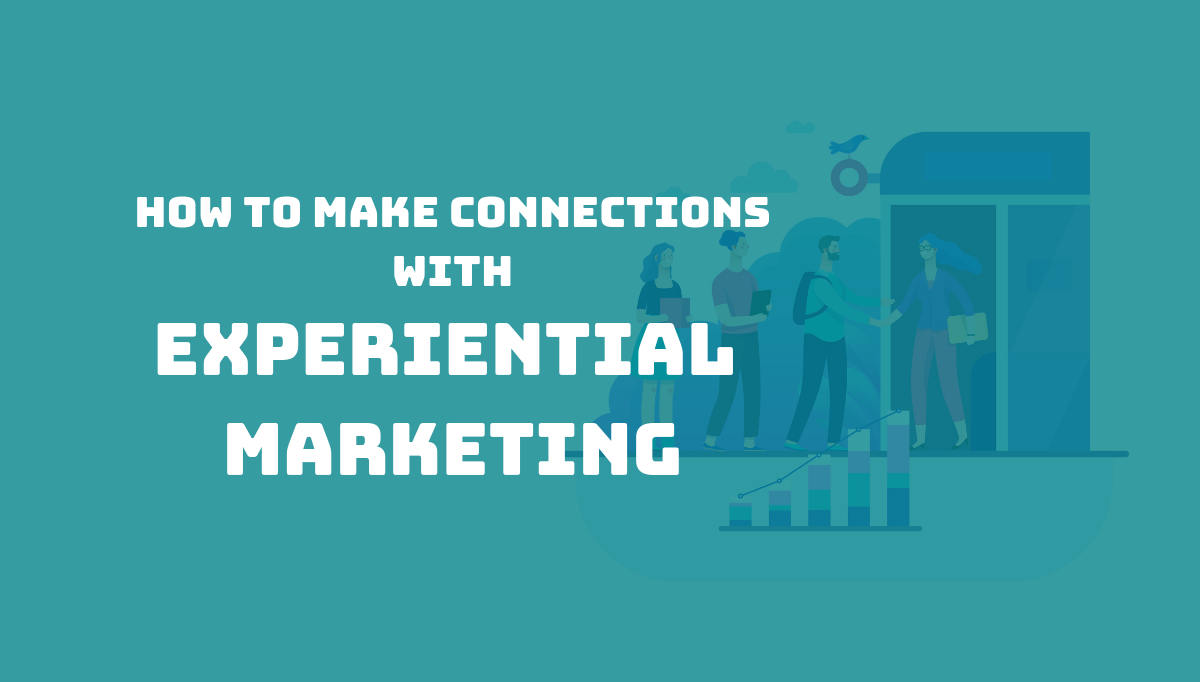 When it comes to building a successful campaign in 2019, experiential marketing is booming.
You may see this type of advertising strategy referred to as promotions, on-site activations, or engagement marketing. These strategic efforts include a variety of in-person tactics to engage consumers into an immersive brand experience. The goal of experiential marketing is establishing personable and memorable relationships, beyond simple offers and product samples. Since no campaign is the same, success is measured in a multitude of ways, but ultimately, they should form emotional connections with consumers to cultivate brand loyalty and advocates, and boost customer lifetime value.

Sounds great, right? How does that look in action? Check out this great piece by HubSpot for 11 Examples of Experiential Marketing Campaigns That'll Give You Serious Event Envy. One of our favorites is when Google set up interactive posters around San Francisco Bay for consumers to decide where Google should make a non-profit donation. Not only was it interactive, but it gave consumers a voice and invoked an emotional response.
Another great example comes from Guinness. The team had ambassadors approach bar-goers with an opportunity to win a variety of prizes, the biggest was a trip to Dublin. All they had to do was purchase a pint of Guinness and shake a tablet to reveal their prize. This activation connected the brand to an experience.
Great, but is experiential marketing right for my strategy?
Let's note that with the oversaturation of ads on both traditional and digital media, consumers are more likely to avoid advertisements than ever. We have increased access to skip commercials on our smart TVs, subscribe to streaming services without ads, and download adblockers on our computers and smartphones. There are even browser extensions that block pixels and tracking codes.
Many advertisers have noticed a creeping discrepancy between click-through numbers and actual pixel recorded activity. Others have seen a slow decline in KPIs such as unique impressions regardless what they do. The more advanced our technologies get can make or break even the most engaging campaigns. With the increasing number of technology savvy, and frankly, sometimes fed-up users, you may need something extra to move the needle.

That's where experiential marketing comes in. Brands are getting creative with their advertisements and catering to the 2019 consumer. Experiential marketing is not just for the big, national brands either. Brands of all sizes and budgets have successfully rolled out their experiential campaigns and gained those new connections they're looking for. Small businesses frequently choose experiential marketing for grand openings, anniversaries, sponsorships, and sweepstakes.
A huge benefit are the brand ambassadors that are staffed at the event. These trained team members, sometimes employees of the brand, are present to represent your brand and engage users in real time. They're your main storytellers.
Because effective storytelling is most likely to create those coveted emotional connections with consumers, you need the right people in place to present it and add that personality for users to identify with. They bring the immersive and personable brand experience to life. In a world where we're glued to our screens, let's drive home the importance of those brand ambassadors: they're physically present to engage with a user face-to-face and represent a much-needed human personality. Welcome to Connection 101.
Achieving this connection involves strategic on and offsite activation, typically through a partner experienced in promotions. The easiest way to plan for success, from idea conception to staffing, data and promotional technologies, set up logistics, and completion tactics, it's highly recommended to choose a partner that can guide your campaign and do the heavy lifting. Experiential marketing is often that missing piece that'll maximize your campaign efforts.

It's also important to also consider incorporating a multi-cultural activation to reach a wide range of audiences. Multi-cultural activations will give you the power of connecting on a higher level.
At the end of the day, you'll build meaningful connections that matter. On top of that, you can continue to engage and nurture those relationships through data capture and re-targeting tactics. Your new connections can now blossom further, and with immersive experiences and impactful storytelling behind them, you have the perfect recipe to create brand advocates from those consumers in the form of word-of-mouth advertising.
If you want to effectively connect with today's consumer, or need direction on where to start, find an agency with experience activating thousands of events nationwide, for multiple campaigns and brands. Like us.