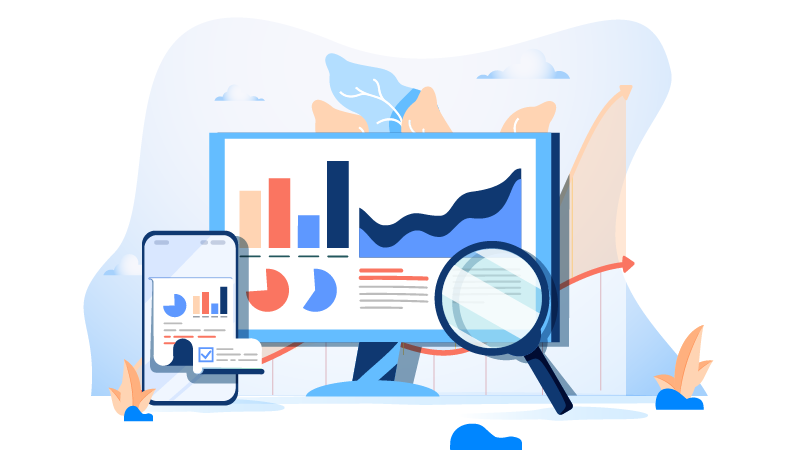 Thanks to the world of digital advertising, creative messaging and visuals can thrive and fall within mediums. Luckily, we have some industry insights and tips to help you create a successful creative strategy plus how, and why, it should be translated for each digital medium.
The growing consumption of digital content has been rapidly sweeping across our screens at every scroll. It's no wonder the use of digital advertising has quickly become one of the top-dogs: this is where your audience is. To be successful, the smartest digital campaigns are able to adapt and evolve with the multi-personality of this booming playground.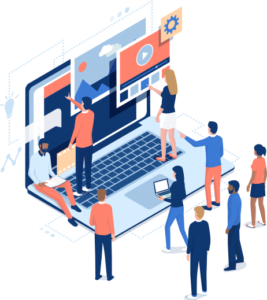 There is not and should never be a one size fits all approach to creative messaging and strategy in the digital world. It takes experience, finesse, and old-fashioned trial-and-error to master the nuances of creating effective campaigns. In the digital landscape, users and expected functions are at each platform's core. To take charge of engagement and resonate, it's essential to build a multi-faceted strategy to match it. As users, we best digest and interact with content that aligns with the platform we're on, right? So, campaigns and their strategies need to be able to fit within those platform confines. For instance, messaging and visuals that succeed on Instagram can lack a particular poise expected on LinkedIn. A nimble strategy understands that diverse audiences will respond to the same messaging but need to be told and approached in a specific way.
A Tiny Case Study
Last year, our team was approached by a Dallas-based brand and we took on the challenge to revamp their visuals and strategy. The brand already had longevity in the market and has been consistent with messaging and branding.
What we did was keep the brand's consistency intact while simultaneously refreshing and translating it for each platform. Our creative department drew from an artistic avenue and completely animated the creative. This offered a fresh, entertaining take but kept everything recognizable. In post-production, we coordinated the messaging and visuals to communicate and engage each platform. It was adapted for broadcast, social media, the brand's website, and programmatic.
By relying heavily on digital, the advertising components in the strategy could be quickly modified and the effectiveness tracked in real-time. This allowed us to have the confidence in how we were using marketing dollars. We could, and did, shift when necessary. After the initial success, the brand decided to continue the campaign digitally with additional animation to support other markets.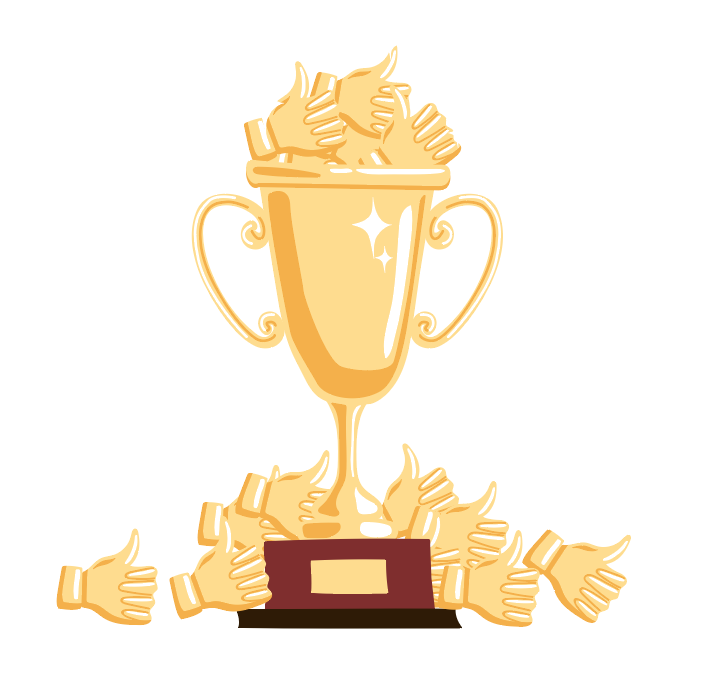 What does this all mean? If you want your messaging to resonate, your visuals and messaging must be adapted to match when, where, and how the user will be willing to interact. Take the additional time to optimize for each media placement pre-launch and take advantage of the benefits as digital results roll-in in real time during post-launch. Plus, digital results can sometimes offer insights into traditional results, which is a much more cost effective way to modify messaging.
Now that we've drilled in the importance of shaping creative, let's get into those insights and tips.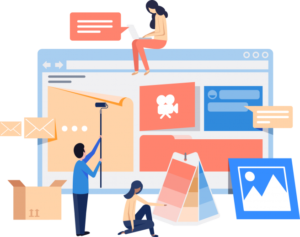 Industry Insights and Tips for Digital Advertising
Use Scroll Buttons
Animation and video typically outperform static imaging. By including a scroll option to otherwise static creative, you can add in that engaging movement. Scroll buttons themselves are proven to be lucrative as well: they are the most frequently engaged buttons in dynamic ads, with users 3.5x more likely to click on the right-side scroll button.
Use Product Thumbnails
Data shows that consumers are just as likely to interact with thumbnails of a product as the scroll button.
Use a Call-to-Action Button
Only 7% of dynamic creative's engagement includes this crucial aspect. When available, include a call-to-action button and take note that messaging such as "Learn More" often receives a higher click-through rate than "Buy Now".
Background Colors
Background color can be significant for conversion rates regardless of vertical. In short, red backgrounds rate the highest at 31%, with orange and yellow following shortly after at 28% and 24%, respectively. While white and black backgrounds are the most common, white averages at 14% and black -22%. Other low performing colors include blue, grey, and purple.
A-B Testing
A-B testing programmatically will measure how consumers are responding to the creative. Not only will this achieve better results digitally, but it can be used as a cost-effective tactic toward a refresh for traditional media.
Product in Use
There's no real right or wrong answer for if the product should be shown in-use or not; it has little to no effect on the video's completion rate. Consider this insight a highlight to the power of using video. Video receives high brand engagement whether or not a product is the main focus.
Know When to Show the Product
Videos that receive the highest completion rates include the product around 10-12 seconds into the ad. This signals that creative should focus on how to connect with the user rather than forcing a product from the get-go.
Know When and Where to Place the Logo
Creative with the logo displayed near the end of the video, and after showing the product, receive the highest completion rates. Bottom left, top left, and top right corners is optimal for logo placement.
Know When to Show Product Features
Whether you choose to list out the features or show them, video that includes this near the end receives the highest completion rates.
Animation Use
While data shows that animation receives a lower click-through rate than static visuals, animation pulls a 7% higher conversion rate. Cycles of animation between six and nine seconds, against a 40% majority that cycle through 10 to 12, average the highest conversion rate lift of 38%.
Keeping these best practices and tips in mind will help with effective translation to programmatic and digital creative messaging. Although this is absolutely not an exhaustive list and tactics vary by industry and brand, the end game should be identifying how you may improve and increase chances for success. These insights are not a guarantee for increased performance, but a look at what creative has performed well historically and how you may increase your odds by adapting them to reach your goals. May the odds be ever in your favor!