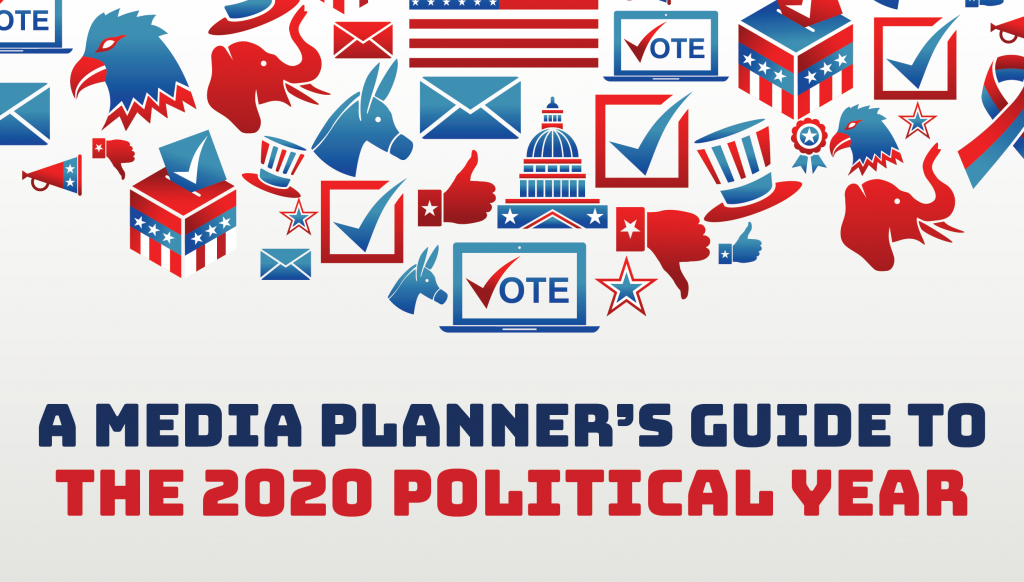 Posted on
January 29, 2020
Record breaking" is a phrase that is heard every political season, and this election year won't be any different. The 2020 political year is expected to be marked with polarizing views and a tough political race. Since candidates, federal and non-federal, need every bit of help to get ahead this year, many will turn to advertising platforms to reach voters. The advertising boom might cause advertisers concern as they begin to implement their 2020 plans, but we offer best practices and insights to get ahead of the challenges that may present themselves in the upcoming year.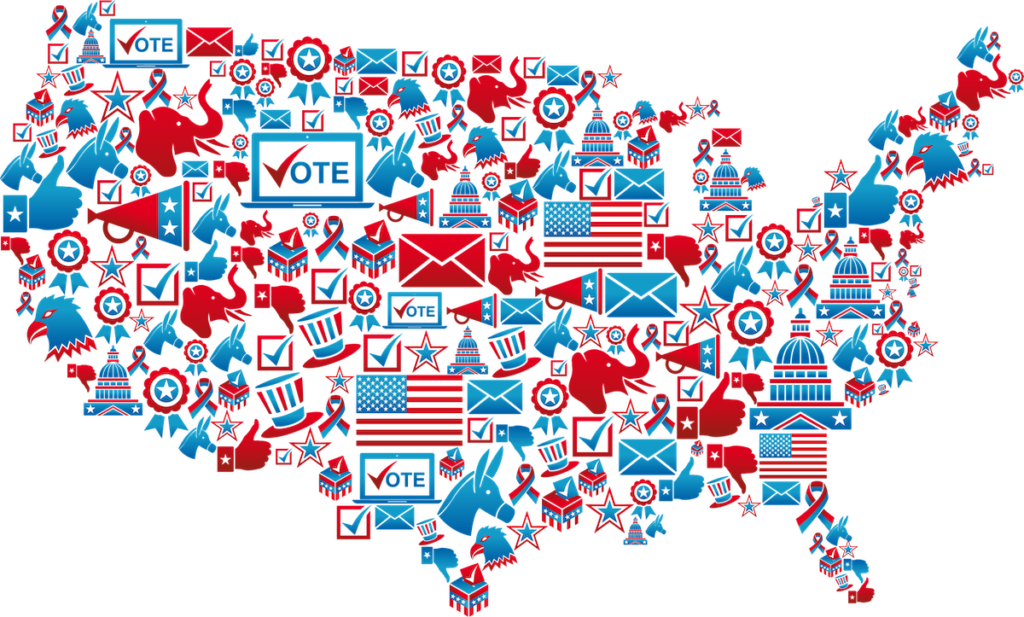 How Much Is "Record Breaking"?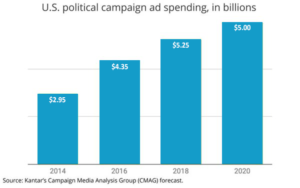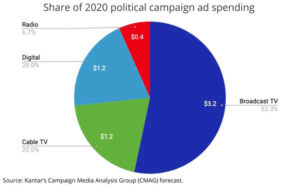 Kantar Media and a study by Advertising Analytics in conjunction with Cross Screen Media are predicting that 2020 will see a record breaking $6B spent on political advertising. While different media groups break down individual channel projections differently, there is no doubt that national and local advertising plans will be affected.1,2
Most advertising dollars will be spent on broadcast, as per usual, with spending estimated at $3.2B. One surprising prediction came from Advertising Analytics and Cross Screen Media. Their study indicates that digital spending will surpass cable this year; $1.6B and $1.02B respectively.1
For advertisers in Texas, there is good and bad news. On the Presidential level, Texas isn't a battleground state just yet, but the aforementioned study is still projecting at least $25M to be spent in Texas for the General Election. The Dallas-Fort Worth market, however, will likely see the most spent in Texas for Presidential, Senate, and House races with the House races projected to reach $70M. These numbers may seem daunting, but careful consideration and planning could help mitigate the effects of the 2020 political season.1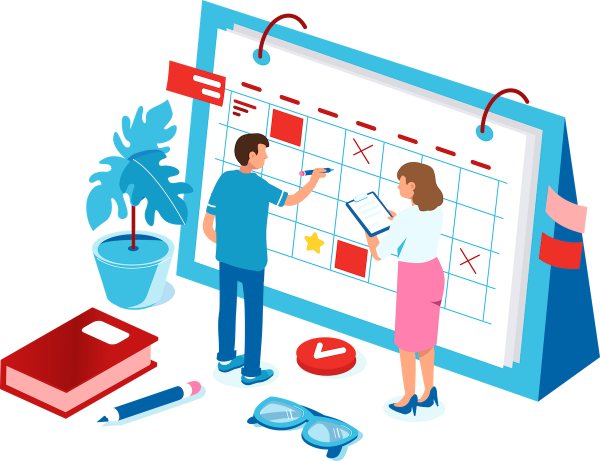 When Should We Expect to See Effects?
The previous election year trends give a pretty good indication of when there will be increased ad spending. Harmelin Media suggests the window for increased spending for the primary election spans about 45 days before the election date and 60 days before the general election. 4 For Texas, the State and Presidential primary date falls on March 3rd, so the period for heightened activity at the local level of advertising is expected to occur during most of the first quarter.
After the primaries, political advertising will wane around July when the Democratic Presidential nominee is announced. Political advertising will be in full force starting in September. Advertising Analytics and Cross Screen Media are projecting $3M to be spent at the end of October alone. There will then be a steep drop off until the end of 2020.1 Meanwhile, Super PACs and special interest groups aren't limited in the amount of money they can spend or time that they can advertise, so heavy political advertising can really happen at any time throughout the year.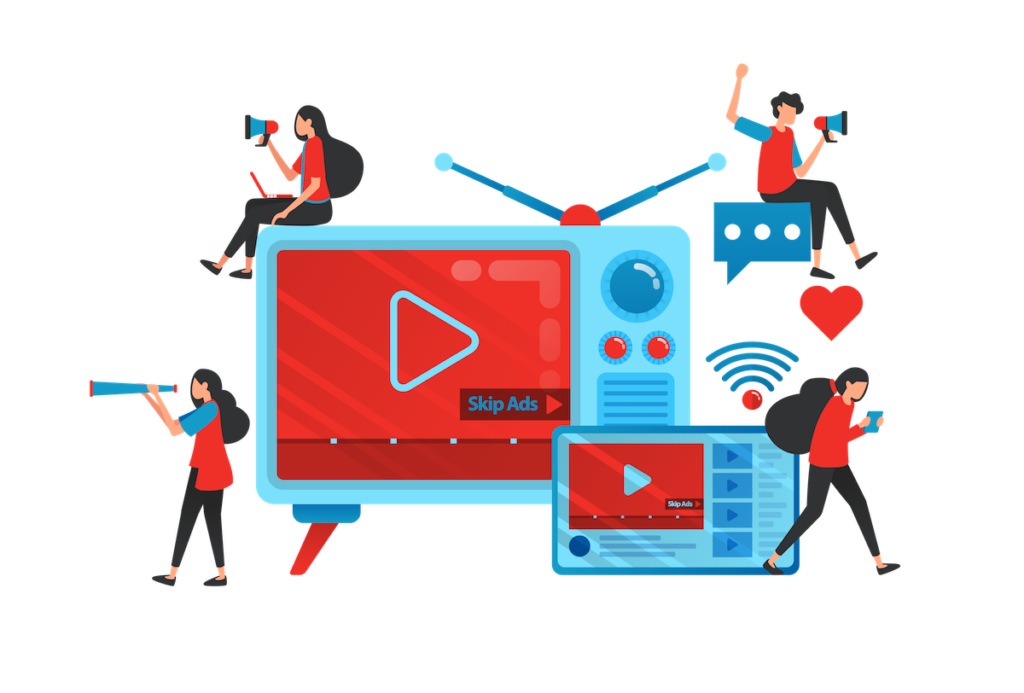 What Are the Effects & What Can We Do About Them?
With the anticipated levels of spending in 2020, we should undoubtedly expect a record-breaking number of political ads. Advertisers in all categories should expect tight inventory in local and national broadcast, cable, and digital channels. Since the FCC protects political advertising in broadcast and cable channels, this is where securing inventory will be the most competitive. The global ad serving company, SpotX, notes that preemptive class inventory is likely to get bumped by political entities, who are willing to pay much more than the starting rates. Moreover, with the influx of ads on all media channels, it might be harder for non-political brands to have their voices heard.3
While there are several factors that pose a challenge to advertisers during the political year, not all hope is lost. The following strategies can help mitigate the stress that political advertising can have on media plans:
Look for opportunities in channels that can stretch inventory such as Digital, Out of Home, Print and Social Media. Some social media sites have even put limitations or complete bans on political advertising
Increase efforts in out of home channels such as promotional and experiential advertising.
Avoid news programming, especially early morning and late news time periods.
If you do increase spending for prime spots, make sure your brand messaging is creative enough to make it worth it.
Plan for makegoods.
No matter how impactful political advertising might be, there is always a silver lining in the opportunities that come from such challenges. Media planners can explore different avenues of ROI through channels not yet touched by their brands. A new era of streaming can provide the perfect starting point for non-political advertising plans to reach younger audiences through Connected TV. There is no doubt that the insights found during the political sprint can be constructive for plans in the future.